Work With Me
Keynotes
Inspire your organization to dream bigger and achieve more
Workshops
Give your team the skills they need to communicate with mastery
Coaching
Master your message so people will take the right action
Topics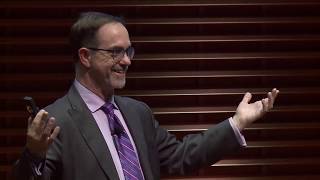 Communicate with mastery
Understand the foundation that supports effective speaking and writing and then apply that to your own needs.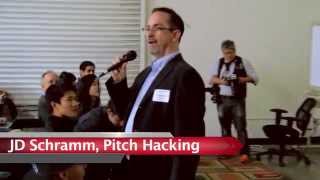 7 Secrets of storytelling success
Learn (and practice) these proven techniques for crafting and sharing a story will a clear and intentional message.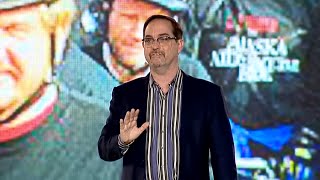 Storytelling with data & statistics
Improve your impact by building a strong narrative arc from your data that draws your audience into dialogue and, ultimately, decision-making.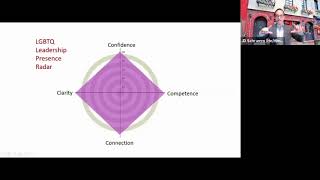 Leading out loud
See how LGBTQ+ leaders can expand their executive presence through connection, clarity, competence, and confidence.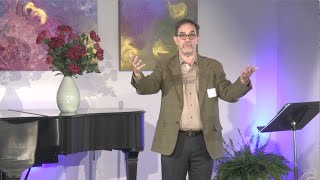 After the fall(s)
Transform failure into life lessons by these simple (but not necessarily easy) strategies.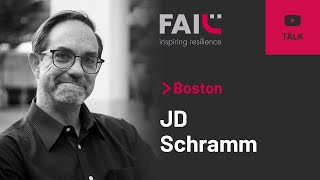 Build the muscle of resilience before you need it
We all face countless trials in life but can prepare by cultivating the skill of resilience so we have it when we need it.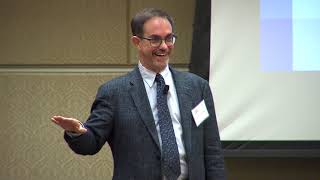 Envisioning a future for yourself and others
Be strategic and intentional about building the future you want for yourself, then inspire others to do the same.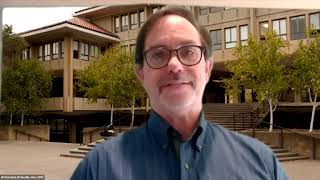 Avoiding perfection in the pursuit of mastery
Additional Topics
Embracing a growth mindset
Using gratitude daily
Causing peace by pausing tech
Workshops
Give your team the skills they need to communicate with mastery
I often say "you can't learn to swim from the bleachers! To really level up your communication skills you need to get "in the water." The best way for a team to do this with a tailored workshop designed around their specific needs.
This can happen in just one session, but more likely is designed across a short series of sessions with time for the participants to complete work in between.
Workshop Examples
Storytelling with data
Problem
A global name brand retailer was experiencing "death by powerpoint" in meetings where data scientists and analysts were flooding the audience with data, but not building it into a clear narrative arc.
Workshop solution
We co-created a two-session workshop (lab & lecture) where I covered the fundamentals of telling a strong data story, and they worked on a common data set to do just that and bring it back in for feedback from me and their peers.
Persuading clients to act
Problem
An investment team within a larger private equity team saw that their investment pitches were inconsistent in both speed and success of closing.
Workshop solution
We built a model of regular "mock pitches" where team members could deliver challenging parts of the investor deck for coaching and feedback. Not only did they see a remarkable ROI from the training, but they built a culture of rigorous peer feedback which continued years after.
Pitching effectively
Problem
An incubator wanted to ensure that their cohort members would not only have the technical skills of a health tech entrepreneur but also be able to distinguish themselves in their pursuit of funding.
Workshop solution
Early in their journey I delivered a session on effective communication skills, but then followed that up with a series of coaching sessions for each team of founders. The cohort concluded their experience delivering very strong "mock" pitches to potential investors which led to many even being funded.
Presenting with impact to senior leaders
Problem
A global technology firm had a well-established program to harness the talent of high potential leaders within the firm. At the close of each cohort the participants would present, with mixed success, to a gathering of C-suite executives.
Workshop solution
Together we created both virtual and in-person instruction on persuasive presentations as well as coaching for each team of leaders. The impact of their presentations to senior leaders far exceeded prior year's and created an appetite in the firm for stronger presentation skills at all levels.
Coaching for maximum impact
Pitches
Move your aspirational idea forward
Your pitch can mean the difference between funding and irrelevance. You know your product or service. You know what it can do for the world. But, can you talk about it in a way that gains the support you need?
I work with founders who are seeking outside funding, social entrepreneurs seeking philanthropy, as well as leaders within a firm seeking internal support.
Experience your moment of inflection
We will work together to be sure you have the strategy, skills, and story needed to be successful in your pitch. My experience has shown that success can then breed even more success.
Process
End game strategy
what are you seeking from each new audience? How can you make that invitation easy for them to accept?
Self-evaluation
what has worked in the past? Where have you been stopped before? How can we amplify your strengths and neutralize your weaknesses?
Asset analysis
What stories, slides, props, demos, and other assets can you use to deliver this message? What needs to be revised, eliminated or created for your success?
Presentation design & rehearsal
What will the pitch look like in front of the decision-makers? How can we nearly recreate the setting where you will pitch?
Post-mortem review
What worked, what didn't, and what can we revise for the next audience?
Case Studies
Stealth Venture Pitch
"Elizabeth" remains in stealth mode, so not all the details can be shared. She is a remarkable subject matter expert who perfected a technical process with potential to change how firms operate their internal technology. While she has written and spoken on the subject frequently, pitching the idea for investors was altogether different. She worked with me to first clarify the content and slides, making her innovation accessible and clear to others. Then we worked on delivery to ensure an authentic and confident style. While she thought she'd need several months of meetings with investors, she was pleased that it took only a few weeks. By adjusting from what she learned in the first few meetings, she was able to gain traction and close the initial round quickly. This allowed her to get back to the business of running her firm, not continuing to have to raise capital.
Pitching Scientific Innovations
Each year, the Schmidt Science Fellows convene for a week of education and tours in Silicon Valley to learn more about the unique challenge of communicating scientific innovations to investors. Since 2019, a key element of the trek is spending time with me, where I teach both the skills of pitching scientific endeavors and also provide coaching for a number of fellows in a practice pitching session. The work is not only a popular session for the fellows, but they gain crucial skills to help them pitch for funds from investors or seek funding from a foundation or even their home institution.
Presentations
Tell the difficult story that needs to be told
When the stakes are high even the most seasoned presenter benefits from a candid and caring coach who can help them take their presentation to the next level, that's I call approaching mastery, knowing you can never be perfect.
Each audience will be unique and each time you deliver your message should also be distinctive and tailored to meet the moment. I coach to bring out the best in each client and have them be ready to share a story only they can tell
Process
One of my clients likes to remind me his talks are "snowflakes", no two of them are the same each time. Similarly, my approach also varies with each speaker whom I'm privileged to coach. But largely it divides into three broad categories: Strategy. Message. And, delivery.
The further out your presentation, the more we can cover all three areas. If the presentation is imminent, our work typically focuses solely on delivery.
Strategy
Based on Russell-Munter's AIM model we begin with who is your audience? Who is in the room (primary)? Who will see it later on video (secondary)? Who will just hear about it (tertiary)? What is your intent with each? What do you want them to think, say, do, or avoid?
Message
With a clear strategy, we can begin to craft the message. What stories, statistics, or slides will inspire the audience to take the action you envision? Will you need a manuscript, an outline, or a teleprompter?
Delivery
Once the content is locked we can then explore how you can best express yourself? What tactics will allow you to be compelling yet conversational? How can you blend your words, voice, and actions to the best effect?
Case Studies
Frontiers in Medicine
Each fall, Stanford Medicine hosts Frontiers in Medicine, a premier event for donors showcasing pioneering breakthroughs in the most promising fields in biosciences and medicine. Since its inception in 2014, I've had the privilege of coaching each of the Stanford faculty invited to speak. It's demanding for these presenters to boil down remarkable science in less than ten minutes. I work with them early on to define the essence of the talk they wish to give, and closer to the event shift into working on delivery skills for such a large space. Then the day of the event, I work directly with event organizers, speakers, and the tech team to help ensure these compelling talks have the desired impact on the invited audience.
Out & Equal
When Erin Uritus took the helm of Out & Equal, the premier organization on the planet working exclusively on LGBTQ+ workplace equality, it was a huge task. She stepped into an organization whose founder had led the organization for 25 years. As she prepared to deliver her introductory keynote at their annual summit, she worked with me on content as well as delivery. This high-stakes presentation allowed her to honor her predecessor and also establish her own credibility. To an audience of more than 6,000, Uritus was able to accomplish these communication goals and launch into her leadership role with strength, poise, and impact.
Thought Leadership
Amplify your message to resonate with a wider audience
Quite often leaders who seek me out are committed to much more than a single talk, but inspiring a widespread change in their organization, community, or even the world. In such cases I work to provide even greater support in blending multiple communication elements together. This might include a TED talk, an Op/Ed piece, a podcast series, or even a book launch.
When your needs are beyond what I can handle solo I rely on a global network of coaches, editors, illustrators, authors, designers, and advisors to bring you the expertise you need to amplify your message in an appropriate and effective way.
Process
More than any of the coaching I provide the process for coaching a leader to be a thought leader is distinct and unique for each client. We work across these dimensions together:
Create Clarity
it may take us moments or months, but we need to first define precisely where and what you seek to claim as your area of thought leadership.
Take Inventory
we begin with what you're already strong and what assets can be repurposed in order to amplify your message.
Explore Channels
we then together consider the unconsidered, where have you not yet spoken, or posted, or convened others that you can now pursue.
Identify Allies
a thought leader succeeds when they can bring like-minded individuals into the movement; who else can participate and further the cause to which you're committed?
Case Studies
Mario Berlanga
When Mario came from Mexico to the US for grad school he was dismayed at the level of recreational drug use he saw among his peers and knew existed at universities throughout this country. He first delivered a talk linking drug use in this country to cartel violence on his own. I coached him as he prepared that talk for YouTube. When launched it was a viral success, but back in Mexico, where one of the national papers had even translated his words into Spanish. Yet, he had not hit the audience he truly hoped to reach. Together we recrafted his words into an Op-Ed that the New York Times published at the start of the next school year. His talk and accompanying editorial now continue to share this message years after our first encounter.
Sarah Shourd
Sarah Shourd was already an accomplished journalist and playwright when we began to work together. She had taken her experiences as a political prisoner in Iran for over a year to inspire a conversation back in this country about the perils of solitary confinement. Through an immersive theatrical experience, she had a vehicle to bring this conversation to others and launch a dialogue about our need for prison reform. I worked with her to tighten her own story in pitches for funding and support and advised her throughout the post-pandemic launch of a national tour for the show. Her message is now reaching tens of thousands in audiences across multiple states. A documentary is being produced about the tour which will touch millions more.